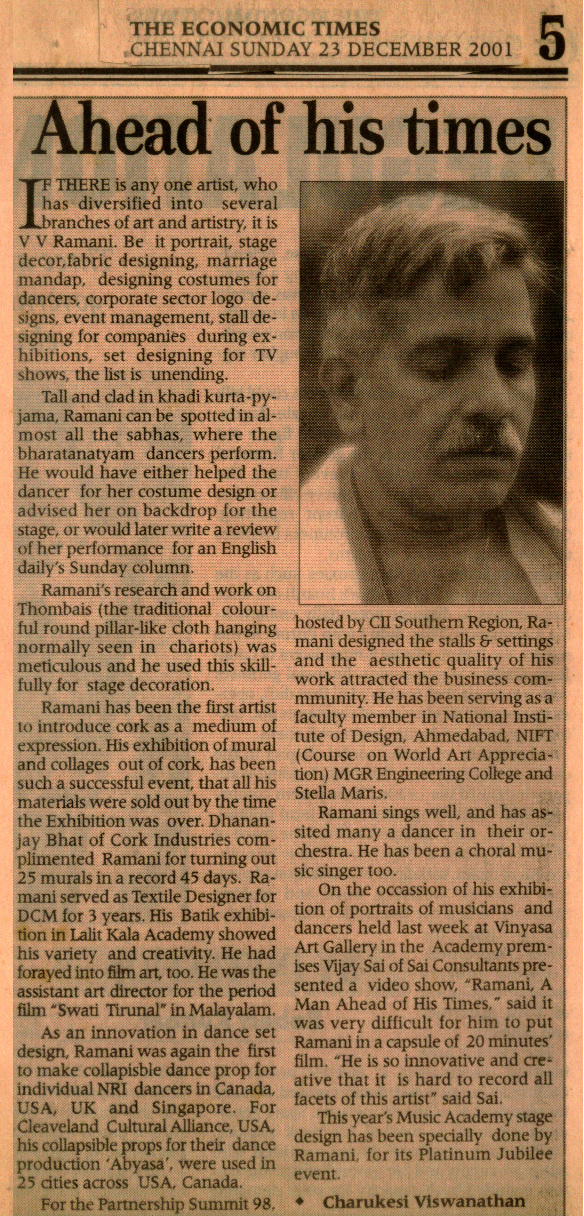 ... more articles
V V Ramani is a regular contributor to prestigious publications all over India. Click above to read more.
I, me, myself...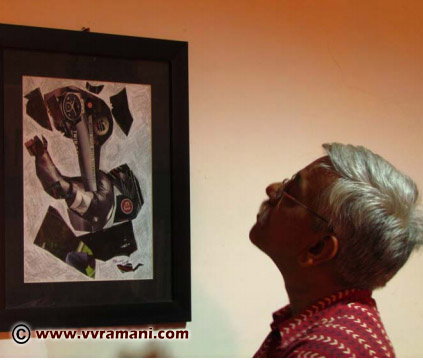 ...with over 34 Years of Professional... Experience as an Artist - Exploring various Dimensions and Media - Paintings, Collages, Murals, Textile & Costume Designing, Set Designing, Teaching for Art Courses , Art Journalism

Cancer, Collages, Charity ...
Two of Ramani's recent works created especially for them have been donated to the Cancer Research and Relief Trust - CRRT. Half the proceeds from the sale of these works will go towards the Cancer rehabilitation programs of the trust. More details here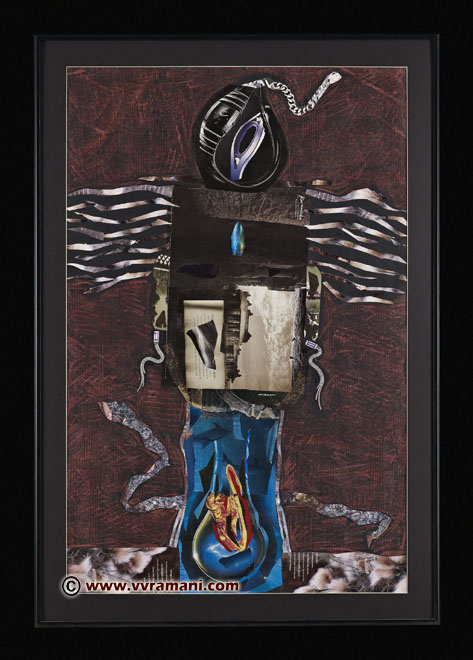 .....